CCO and Lead Spanish Teacher Berna
Teacher Berna was born in Denmark and currently in Granada, Spain. He's been a Spanish teacher over 20 years and likes to say: "I started before Wikipedia". He is very experienced and motivated to teach Spanish. He has a calm teaching approach and likes to celebrate student success. He loves spending time with his two almost teenage children and enjoys playing sports, reading, and walking around the city. He's excited to start this amazing adventure with Little Lions Learn
Spanish Teacher Adriana
Teacher Adriana is from Bogota, Colombia. She studied Modern Languages and has over 8 years of experience teaching languages to children and young adults. Adriana loves teaching her own language to others and she really loves creating and adapting material for her to teach and others to learn. She enjoys spending time with her family and pets and is so excited to start this new adventure with Little Lions Learn teaching Spanish to children!
Spanish Teacher Erika
Erika was born in Guadalajara, Mexico and currently lives in Georgia, USA. She has over 5 years of experience teaching Spanish to children. Her love for children and passion for teaching has brought her here to Little Lions Learn. She will utilize her past experience to help children learn and improve their Spanish skills. In her free time, she enjoys traveling and spending time with her husband and 2-year-old son. She is excited to be part of the Little Lion Learn Team!
Spanish Teacher Monica
Teacher Monica is from Argentina and moved to the USA in February, 2018. She has over 20 years of experience teaching and loves conveying the rich Spanish language and culture to young people. In her free time, she enjoys traveling and discovering new places, people, and different cultures. She loves to spend time with her husband and twin 6 year old daughters. She enjoys teaching online and is looking forward to help students reach their learning goals with Little Lions Learn!
Spanish Teacher Orie
Teacher Orie is originally from Colombia. She has 18 years of experience teaching Spanish to K-12 students. Orie is certified to teach Spanish and has a Master's Degree in Education and Technology. She loves to share her knowledge and culture with her students, and she is so excited to start this new adventure with Little Lions Learn. Orie lives in Canada, Alberta with her family. She enjoys traveling, walking, dancing and spending time with family and friends.
CEO and Lead English Teacher Khara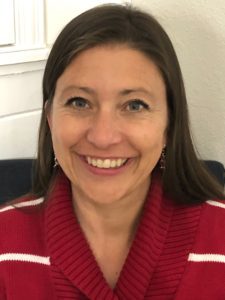 Teacher Khara currently lives in New Mexico, USA. Her master's degree is in education from the University of New Mexico. She has a TESOL certification through the University. Teaching English as a Second Language has been a passion of mine hers for many years. She taught in a classroom for 10 years and has 6 years of combined experience teaching online in a variety of settings. She loves working with children and has a passion for helping children to learn a second language.
Sales Director and English Teacher Natalie
Teacher Natalie is from Illinois, USA. She graduated with a B.A. in Spanish from the University of Illinois at Urbana-Champaign. She is also TESOL certified and fluent in Spanish, Italian, and Catalan. Her experience teaching fun ESL lessons started in Spain. She has +8 years of experience working as an ESL teacher for children in public and private schools. She looks forward to helping your child develop his/her English language skills online! Currently, she resides in Barcelona and enjoys taking care of her family, dancing, and singing.
English Teacher Kristen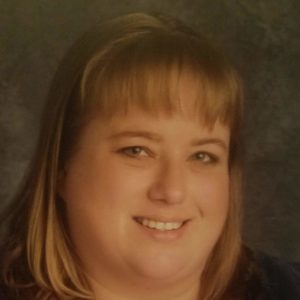 Teacher Kristen is from Wisconsin in the United States. She has two teenage children and loves to spend time with her family. In her free time, she enjoys reading, working on craft projects, cooking and playing cards and board games with her friends. She has fourteen years of teaching experience in Spanish to native English speakers, literacy in English and Spanish, and bilingual elementary education. In addition, she has online teaching experience and likes to smile and laugh with her students to help them learn. Come learn with Teacher Kristen in her online classroom!