[products limit="10″ columns="5″ orderby="pric" order="DESC" visibility="visible"]
Now it is easy to sign up with a live certified teacher, anywhere with an internet connection, when you shop for language classes for your children. Purchase your Little Lions Learn, Spanish or English, classes below.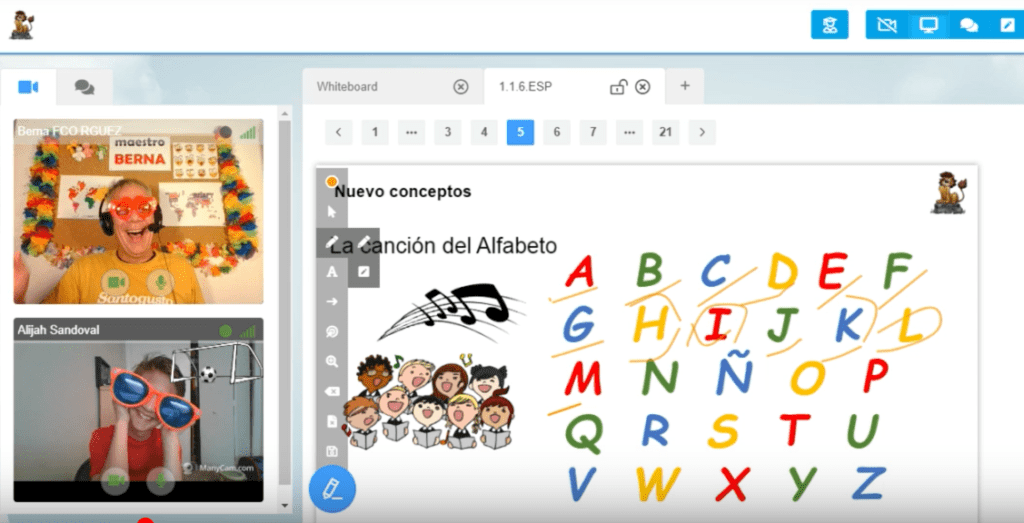 First, select the price and amount of classes that work best for you. Don't forget to check out. Then, you can click here to register your account. Next, we will add your class credits within 24 hours. If you forgot to register, we will register for you. Then we will email your account information when we add your class credits. Lastly, once your class credits have been added you will log in and select the teacher, day, and time that works best for you.
We offer several different pricing options to fit the needs of any household.
For the best learning experience, we recommend you shop for subscription language plans for your children because learning a language takes consistency. We believe in consistency and therefore offer the best value in our subscription plans.
We also offer pay as you go for students who want a less structured schedule. Keep an eye out for our holiday and school break specials!
We believe we are a perfect match for homeschool families who need to learn a second language as part of their curriculum. Little Lions Learn offers a semester price plan, which can be paid month by month and can be shared with other children within a family.
Give the gift of language! Don't know what to get that special someone? Shop for language classes for children then make your purchase. Afterward, email info@littlelionslearn.com and we will send you a gift certificate to give to that special someone. We can also send it directly to them.
You are not ready to purchase classes? Sign up for our newsletter on our homepage to receive your first class free. The free class is just like any other class and will allow you to make sure we are a good fit for your child. Still not ready? We offer free study resources for you to learn a second language.